I am a bit of a geek for personal productivity. I get lit up for anything I can get my hands on that can help me get more done in less time.
I'd like this to be because I am super gung-ho to always be on and kicking ass, but honestly…I think it comes from laziness.
I just don't feel like wasting time or energy with things that are inefficient, redundant, pointless or even just less exciting. I'd much rather be pursuing the things I love, enjoying time with my woman, and experiencing the fun and adventure side of life.
I am totally ok with that fact

In preparing for The List program launch, I have been noticing all the places in my life that are energy drainers.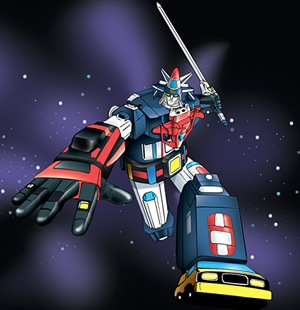 All the super-tiny things that pull my attention in subtle ways that, individually are no big deal, but together, they form a Voltron cyborg of time-sucking, focus-sapping weight that is keeping me from living at full volume.
Here is what I am talking about:
My body. I am doing ok here, but I KNOW I can do better and I KNOW how I will feel when I do.
My garage is layer upon layer of sedimentary record of all the little projects I have been tinkering with for the past two years. I can barely even walk through there.
My closet. What the hell are some of these clothes and where did they come from? I sure know where they are going.
My garden. That whole "grow your own food" thing was a good idea in theory, but aside from a sweet squash plant, not much is happening there. Time to clean it up.
My finances. I don't owe too much, but I really need to track all of it down and get a clear payback plan. Also need to set up a budget and track where my money is going.
I notice this stuff every single day, and every day the thought "I should do something about this" followed closely by the "I don't have time right now" and "I am somehow a bad person for not doing it" thought train.
This clutter is costing me.
Amplify the Laziness
This may sound a little contradictory(and it may be), but I am going to amplify my "laziness" and use it as fuel to clear all this stuff up.
Rather than judge my "laziness" as a bad thing or setup up an internal battle against myself and what I "should" be doing, I am going to embrace what is so for me(Appreciation in the AMP Holarchy) and give this laziness some room.
If I focus on all the future time and energy demand this clutter represents, the task of cleaning it up in this moment is clearly the lesser of the two.
Laziness wins the day, and I find the motivation to tackle this this soul-draining Voltron of clutter and unawareness.
The fact that I don't like wasting my time is an asset that will serve me (if I let it.)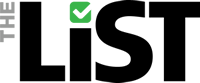 I am so excited for the list to start so I can have a good excuse (and the support I'll need) to leverage my "lazy" and clear up my life.
Here at AMP, we have a heavy bias—a bias towards what works.
We also like to avoid what doesn't work.
The List takes the most effective approach we have found to addressing this clutter issue and gives you the challenge and support to radically clean up your entire life.
case
PS Doors close THIS SUNDAY 9/8 so if you are considering joining us, get in there.