When I had the opportunity in mid-January to be in the support staff for a program called the Authentic Man Program, I leaped on it. As a man living in Australia, I had been watching the program's videos and listening to audio for a few years. Engaging the material had drastically improved my relationships with women. The intention felt honest and respectful in a way that brought out the utmost care from me while enabling me to become more fully and unapologetically myself.

The material they put out, I think, is an antidote to much of the creepy, sex-focused seduction "arts" that seem to abound these days.
~Damien Bohler in Elephant Journal

Will personal productivity get you laid?
Maybe not directly, but it sure won't hurt.
A good productivity system allows us to get stuff out of our heads, and into a trusted system that ensures everything we care about actually gets done.
The result of taking this mind-dump? Deeper presence and more creativity in realtime, from moment to moment.
I sat down with productivity Rockstar Ryan Oelke and he dropped me some quick science on the external systems that make for more productive men as well as the internal emotions and attitude that might be getting in our way.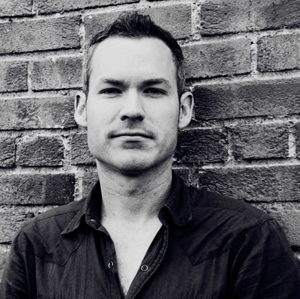 Be sure to catch Ryan's 4 basic tips you can start doing right now that will make your life easier, more efficient and just plain feel better.
If you like what you hear and want more, Ryan has created a comprehensive and direct productivity program you can complete the basics in an afternoon that will significantly move the needle on your ability to simply get sh*t done.
Use the code: AMPROCKSTAR
for $50 bucks off the program.
The AMP Intensive is the heart of Authentic Man Program for a a reason…quite simply, the weekend changes lives.
Eivind Skjellum, creator of masculity-movies.com, attended the lasted AMP Intensive in Boulder, CO and the report of his experience really captures the essence of what men can take away from this workshop.
This is Eivand's before and after video diary of the weekend:
"I've felt great after the AMP intensive and had some spectacular connections with women. This is part of a larger trajectory in life, but the AMP intensive was instrumental.

Clearly, this stuff works. And if you're wondering if you should get on the bandwagon, my input to you is "it might be expensive, but it's likely to change your life and bring a whole new freedom in your relationships with women." –Eivind Skjellum
Read Eivand's full review here.
We have 3 spots available for the next Intensive in Santa Cruz with Bryan Bayer.
Fill out this form to talk with us and begin the application process.